< back to shop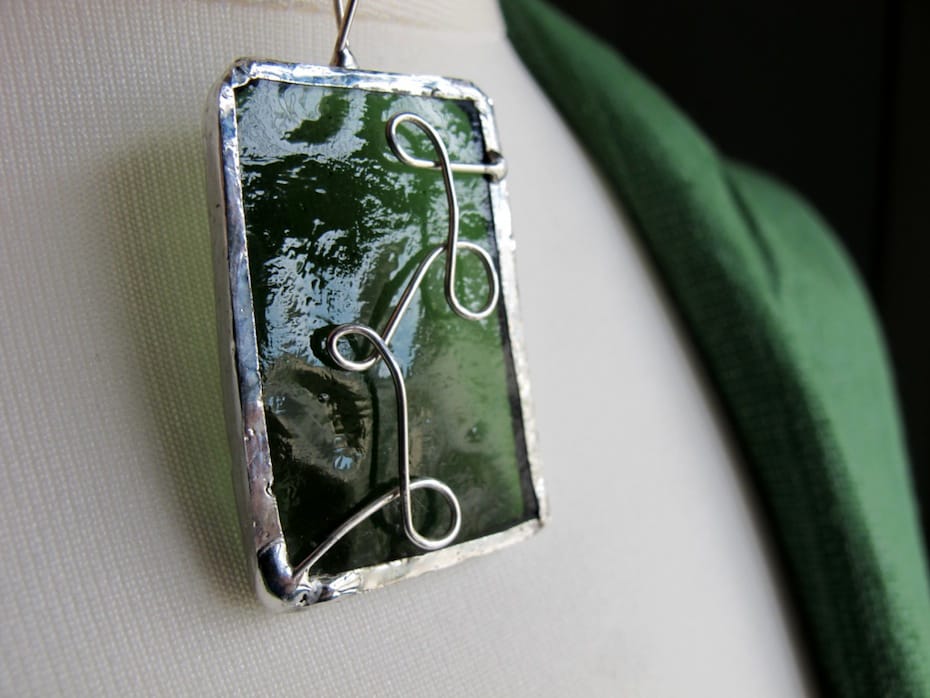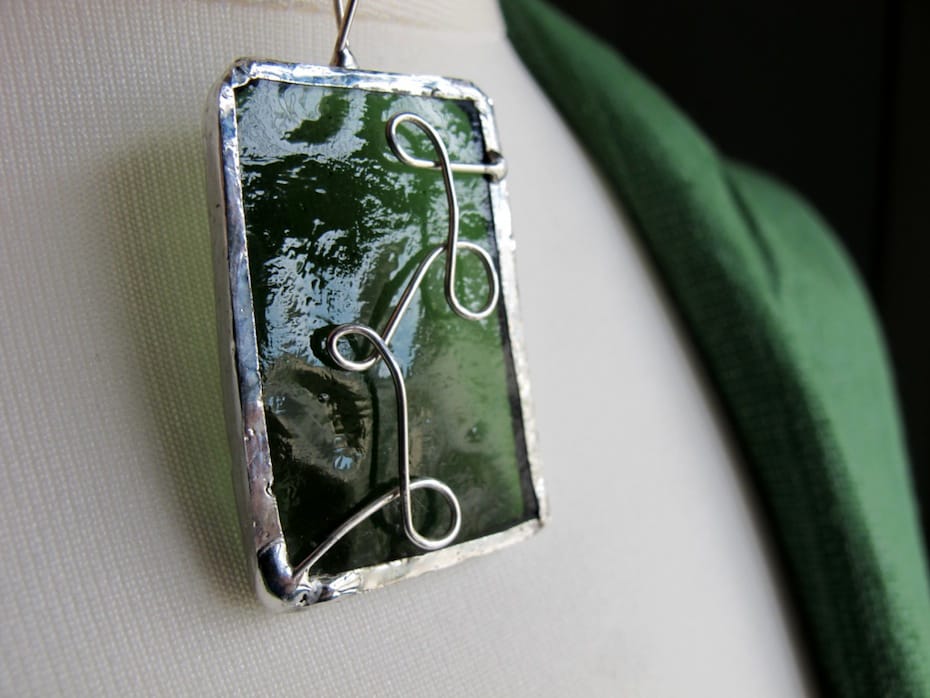 Twisting forest green glass necklace
This delightful necklace has been carefully created by salvaging a beautiful green stained glass offcut. The rich textured glass shows a deep and mysterious dark green tone, which contrasts strikingly with the solder and twisting silver wire detail.
These special handmade pieces have been carefully made at home with love by Beck. First, the glass piece is ground smooth using a diamond grinder. Then, following a thorough clean, the edges of the piece are coated in copper foil ahead of being cloaked in a lead-free jeweller's solder of silver and tin. In this piece, silver-plated craft wire loops-the-loop and completes the elegant piece wonderfully. Don't worry if these glass pieces have some imperfections. They are offcuts, left over from other stained glass artists, and therefore sometimes show a little extra wear and tear – in fact, this is part of what makes them so unique.
These special pieces provide elegant statements, and really do illustrate A Touch of Glass.