< back to shop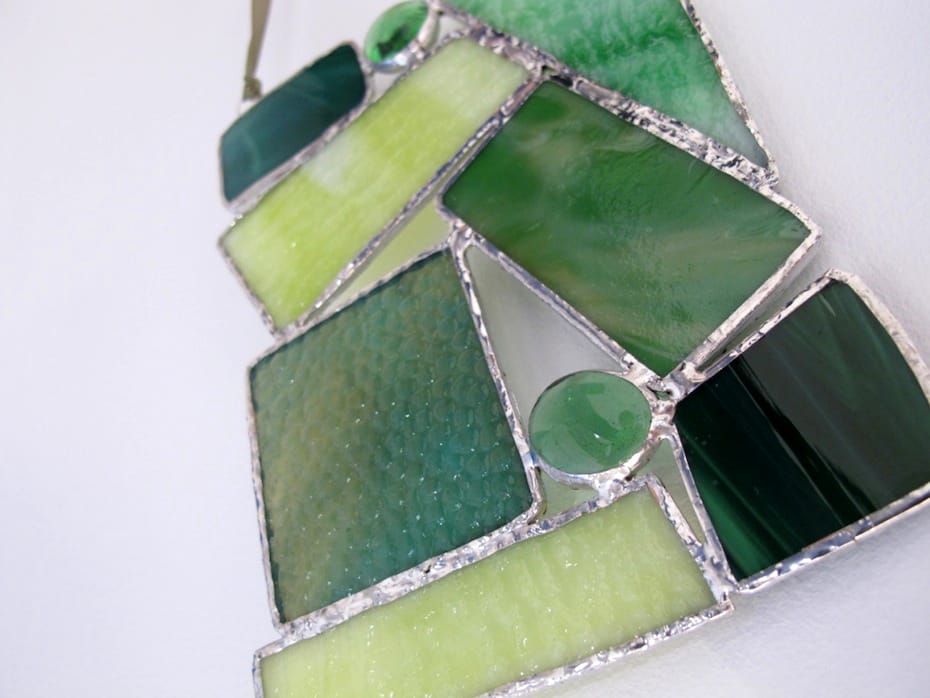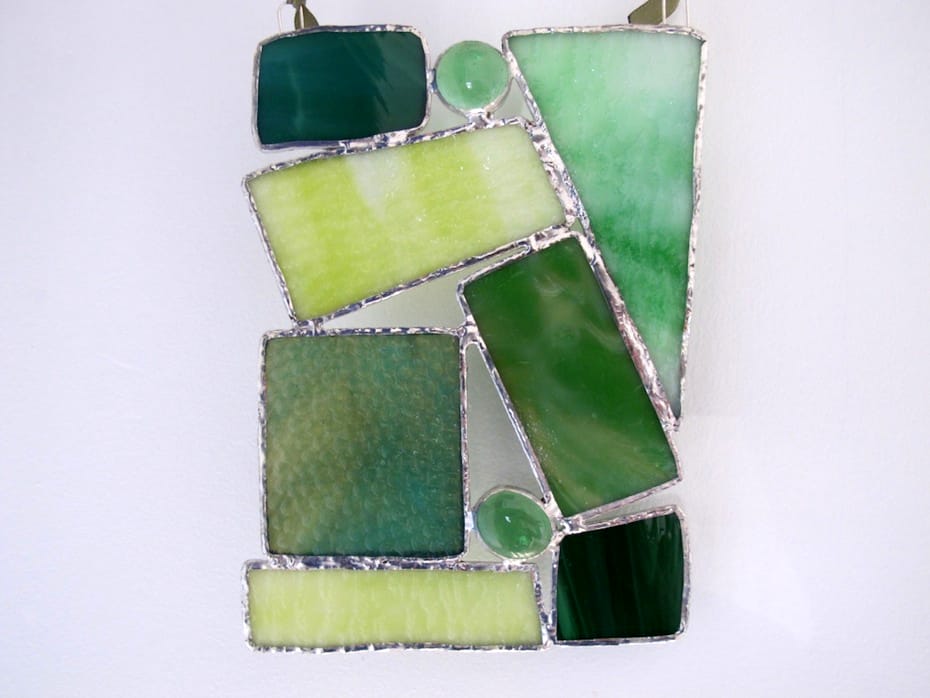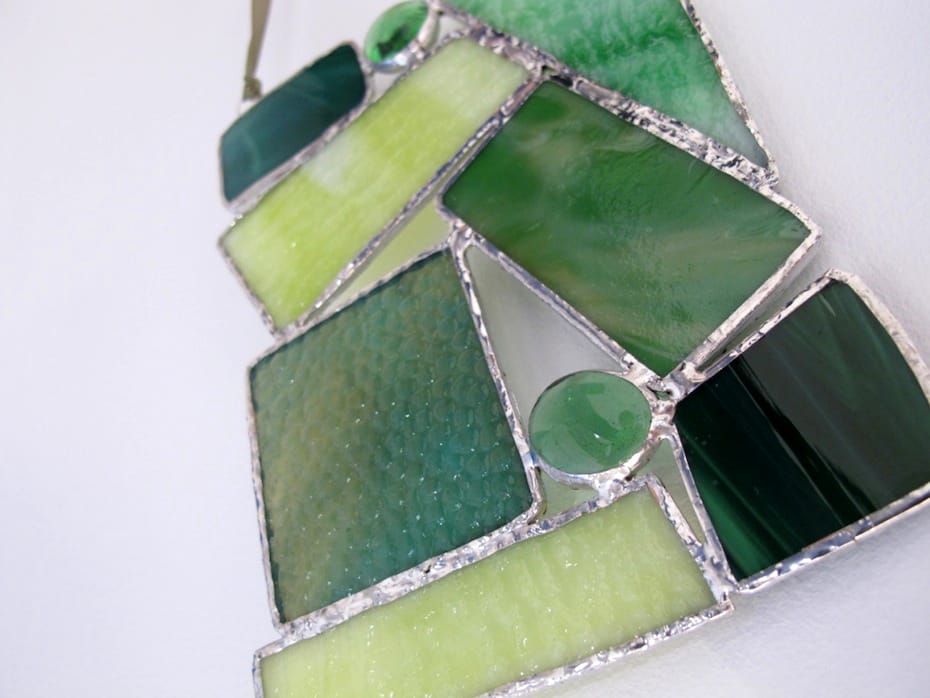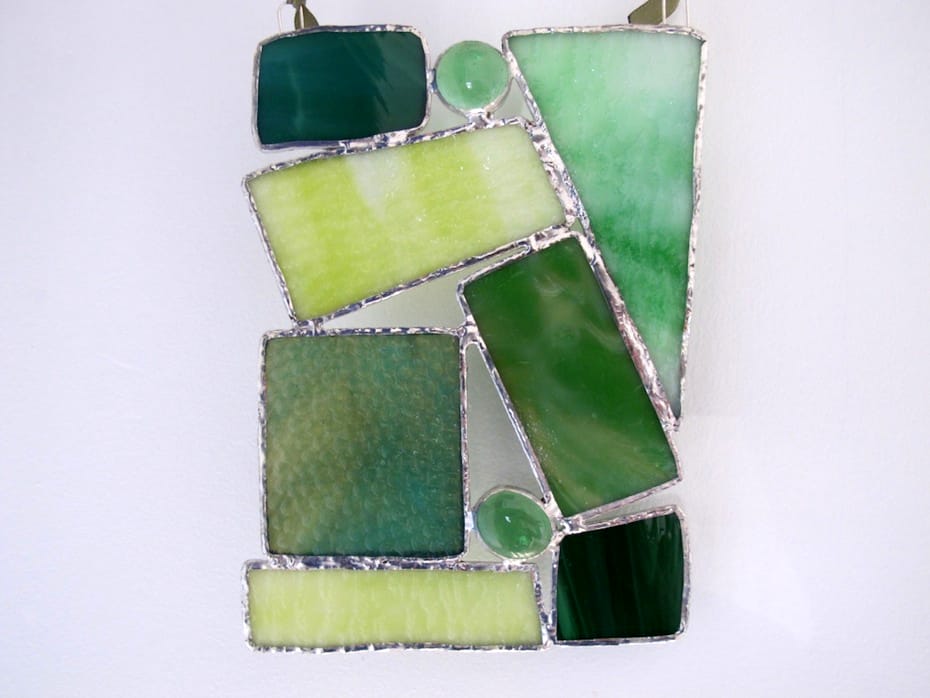 Medium green glass panel
This beautiful medium stained glass panel has been lovingly handmade by salvaging a number of stained glass offcuts and glass beads to form a charming and delightful decoration. The green-toned pieces span hues of lime to forest green, in a range of different textures. She measures approximately 12×16 cm.
This very special panel has been created with such care. First, after thoughtful selection, the edges of each piece of glass have been ground smooth using a diamond grinder. Then, following a thorough clean and dry, each edge has been coated in copper foil, ahead of being cloaked a lead-free jeweller's solder of silver and tin, to ensure the panel shines and twinkles in the light.
These lovely pieces provide delightful decorative home additions, and really do illustrate A Touch of Glass.
Out of stock
Sorry, this item has sold out! Why not request a bespoke item instead?
Additional information
This glass panel can also be personalised for a special occasion, so if you'd like me to add initials, names, dates or other decoration – perhaps for a wedding, anniversary or housewarming present, just get in touch for a quote.