< back to shop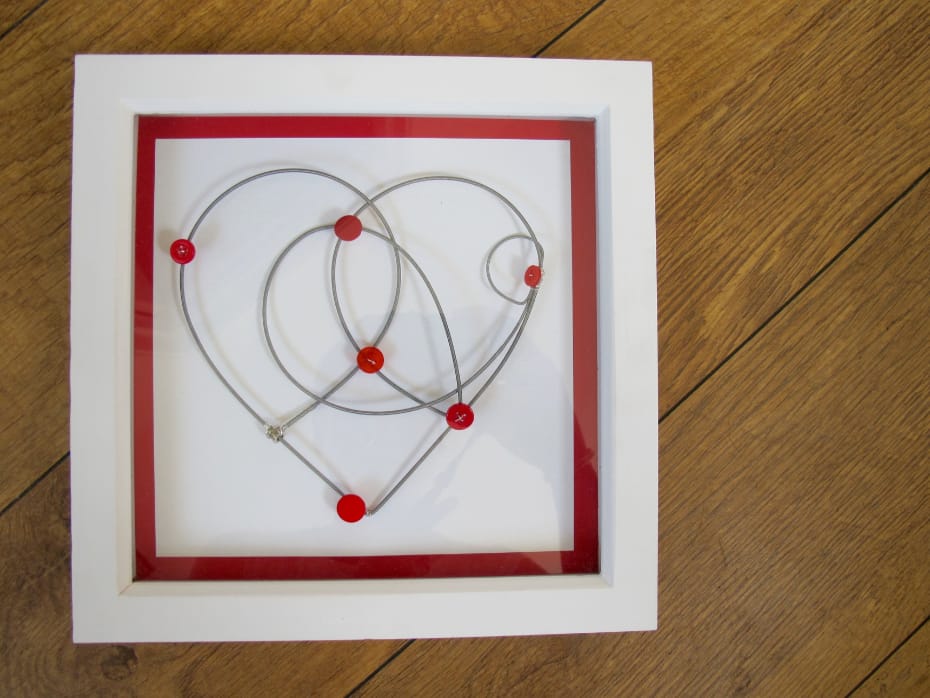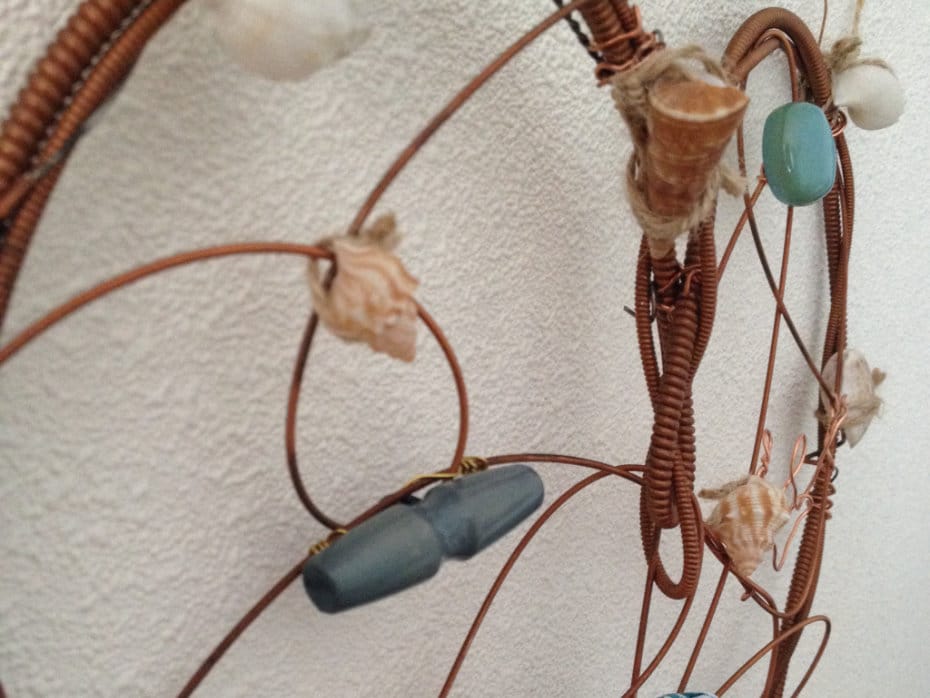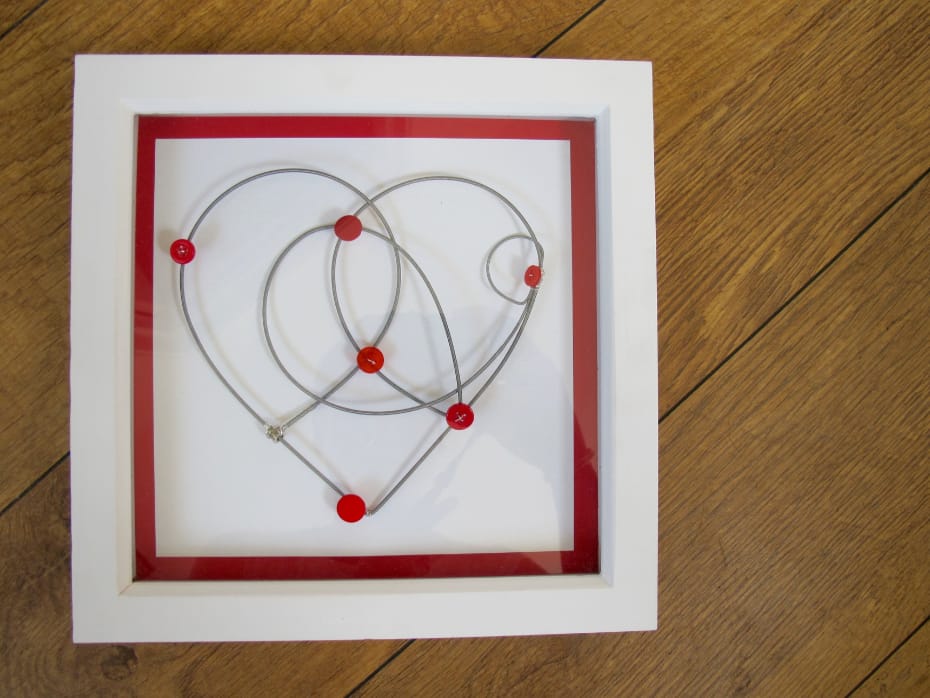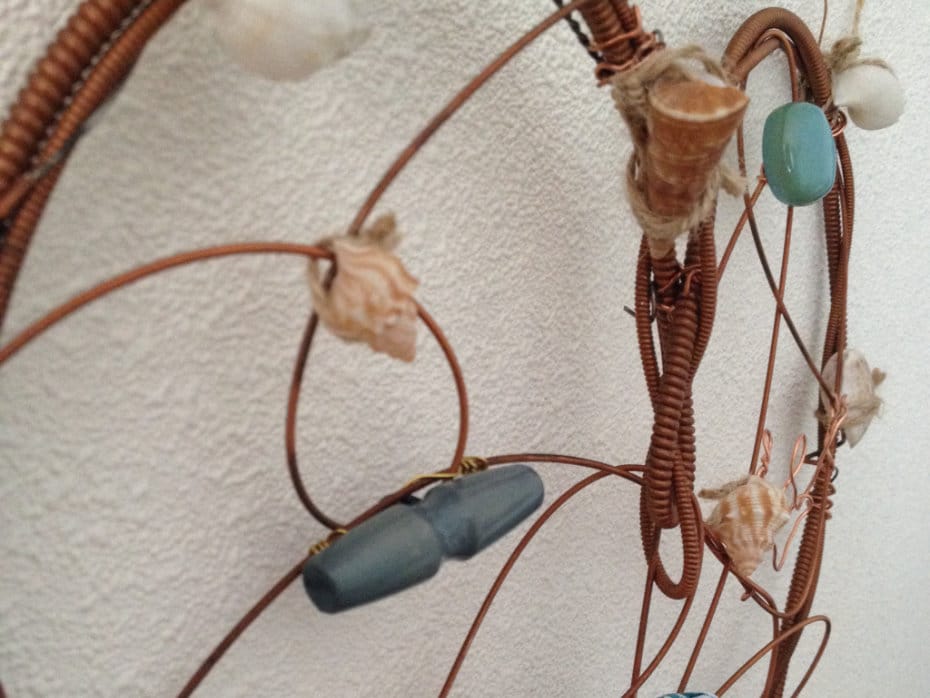 Large framed heartstring
This beautiful and unique piece of art is a bass guitar heartstring. These enchanting heart designs are lovingly handwoven from a collection of used bass guitar strings and discarded buttons, then mounted within a white 9" × 9" box frame.
When purchasing this item, you are commissioning a heartstring to be made especially for you, so just mention your colour preference in the comments section when you order.
Heartstrings can be custom-made in a variety of button colours, or can also be made button-free if you prefer. Whatever your choice, your heartstring will be lovingly and carefully handmade from a collection of salvaged instrument strings to form a stunning and delightful decoration.
These lovely pieces provide striking and unique decorative home additions, and are perfect as housewarming, anniversary or wedding presents, particularly for the musicians out there.
Additional information
When ordering a heartstring, please make sure to include your choice of colour in the notes field at checkout. The frame shown measures approximately 9" x 9" / 23cm x 23cm.
As shown in the gallery above, other materials can also be woven into the heart - please get in touch to discuss custom orders.
Please note that these heartstrings are made to order, and depending on availability can take up to 2 weeks to complete. Do get in touch if you need to discuss a tighter deadline – I will always do my best to accommodate your order, but please bear in mind that this may not always be possible.