Workshops & Parties
I offer group workshops and upcycling craft parties across South Wales. These are provided at your home (or another suitable venue), for groups of between 5 and 15. Sessions are tailored to suit the age and abilities of the group, and all prices are inclusive of materials and equipment.
Choose from the following options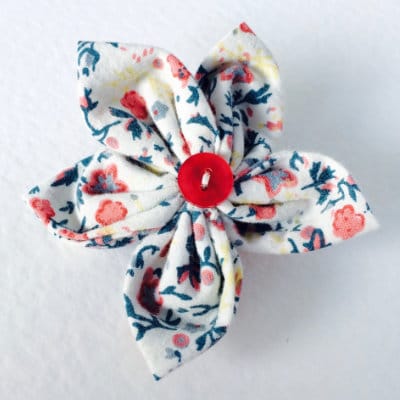 Textiles
Turn fabric — perhaps even your favourite old clothes — into a beautiful brooch or hair accessory
Prices from
£12pp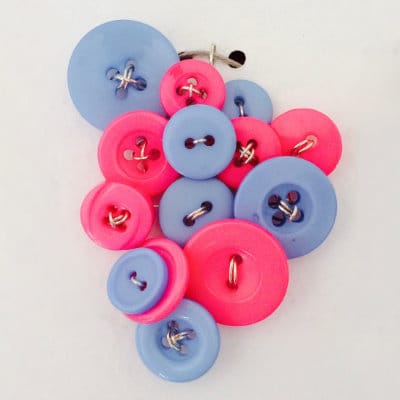 Buttons
Create a unique and quirky necklace or brooch by upcycling a collection of lovely buttons and beads
Bridal bouquets
The perfect opportunity for a unique hen-do experience — get in touch early for details and availability
Prices from
£150 per group
Book a Workshop or Party
Standard 90-minute workshops and craft parties start from £12 per person, with discounts for larger groups. For more information, to check availability, or to discuss options if you are based out of area, please contact me.
Hen Do Workshops
I now offer luxury 90-minute hen do workshops in and around South Wales. During these sessions, (where tools and materials are provided) I share upcycling techniques, showing how to repurpose delicate and stunning quality wedding dress fabric offcuts into beautiful handmade layered flowers. The flowers can be made into corsages or hair accessories and kept as hen do keep-sakes, or created ready to be made into a personally designed bridal bouquet, bridesmaid or flower girl posies or bridal party corsages for the special day.
With prior notice, you can commission me to work my Becorations magic and turn the items made during the session into the final piece(s) ready for the big day. Please
get in touch
early for availability and further details. Luxury hen do workshop prices start at £150 per group, promotional rates are available for those arranging both a hen do workshop and
bespoke bridal bouquet
.
Environmental Creative Sessions
If you would be interested in an environmental workshop, a creative session for your pupils or after-school club please drop me a line for details.
Again, in and around the South Wales area, I am now providing both 90 minute, half and full-day environmentally-themed creative sessions. These interactive classroom-based workshops, offer a unique an alternative way to inspire a more sustainable approach to being creative. Just get in touch for more information and to discuss availability.